Welcome to Friends of the SP 794
We hope you enjoy your visit here. Please join or login if you have joined before.
Our Mission
The mission of the Friends of the SP 794 is to serve the citizens of San Antonio as the caretakers of the locomotive and to ensure that it is preserved for future generations to enjoy whether the locomotive is operational or on static display. Our duties are to keep the locomotive looking presentable and do everything possible to see her operate under her own power again. We are also responsible for promoting her historical relevance to the City of San Antonio and Texas, as well as decorating her for the winter holidays.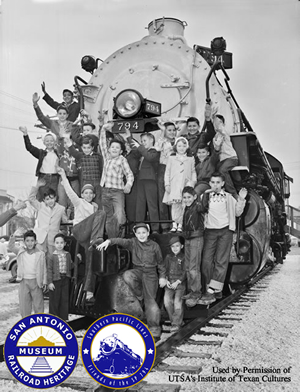 The Friends of the SP 794 is a subsidiary of the San Antonio Railroad Heritage Museum, Inc., which is a Texas Not for Profit, educational organization.
We will be posting more information as to the phases of this project in the near future. Meanwhile, if you are interested in helping with this project or contributing, please contact us at (210) 549-7794 or info @ SARHM.net
News
Have a Safe and Happy New Years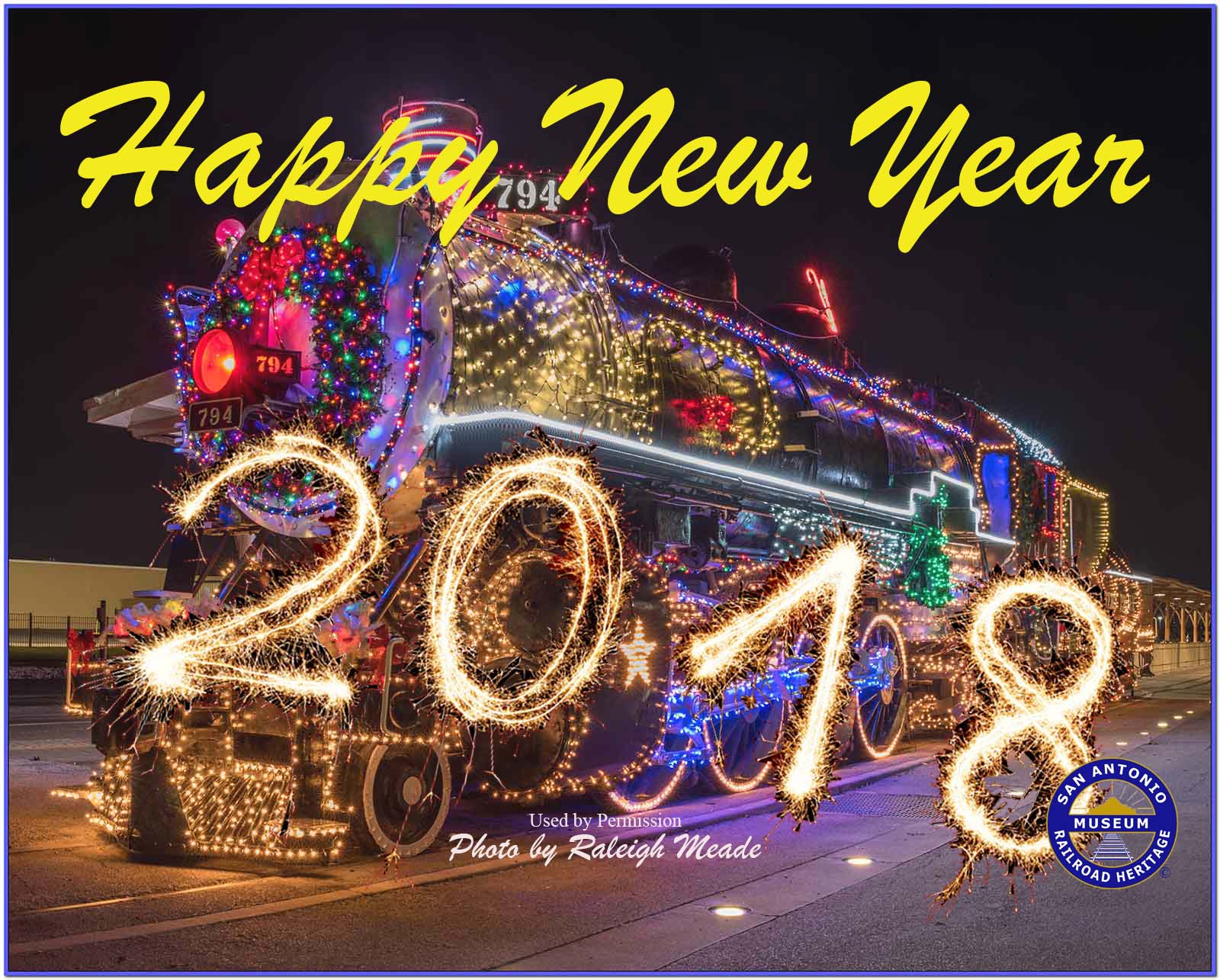 Site background image
We appreciate the permission from Mr. Raleigh Meade to use his photo on our site as the background image. We met Mr. Meade while he was taking photos of SP794 last year and we enjoy his artistic abilities and his photos of SP794. If you would like to see some more of his work, please look in our gallery under Holiday 2017.